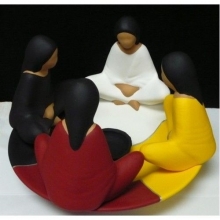 Healing & Recovery Support Mondays

Do you want an open discussion group to share your feelings with people who have similar experiences as you? If yes, this group is for you and about you.
Our group is in a safe and spiritual space and completely confidential. A great opportunity to meet other survivors.
Mondays in 2018
(Every Monday except holidays, starting February 12th)
6:00-7:30pm
Louis D. Brown Peace Institute
15 Christopher Street, Dorchester, MA

The group is centered around survivors of a homicide victim, suicide and overdose who are grieving and may need support with addiction and recovery.
NO Registration is Required.
For more information, contact: janice@ldbpeaceinstitute.org or 617-825-1917
Event Date:
Monday, February 12, 2018 -